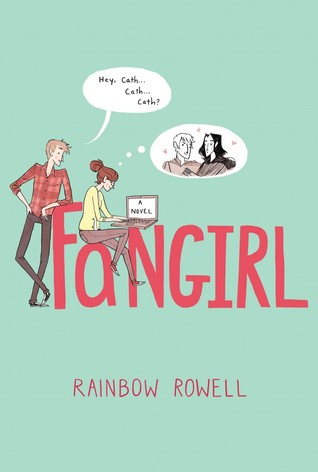 Review: Fangirl by Rainbow Rowell
The Goodreads summary can be found here.
🌴 🌴 🌴 🌴
I gave this book 4 out of 5 palm trees, because even though it did hold my attention really well and I could connect with the main character Cath, I wasn't pulled right in with the first few chapters. It wasn't until I was almost half way through the book that I got really into the story.
I have seen a lot of good reviews and mentions about this book as well as the author. Normally I just read books that I find when walking around a bookstore rather than what family, friends or other people recommend (mostly because we have different tastes in books) but I figured I would give this one a shot. When I started reading it was slow going and I was thinking that I might not be able to finish it, but the further I got the more into the story I was. I was able to start connecting with Cath and her anxiety with the big changes in that were happening in her life. Starting college and not really being able to make friends because she over thought everything. The plot really started to pick up the further along I got. The Cath started to come out of her shell and put herself out there with other people other than her roommate and roommate's friend. The reader can really see Cath grow up and evolve as the story progresses. I would recommend this book to anyone, and I will defiantly try some of Rainbow Rowell's other books.
Here is the link to Rainbow Rowell's website.
Also this is my first review and if you have any suggestions please feel free to let me know. 🙂