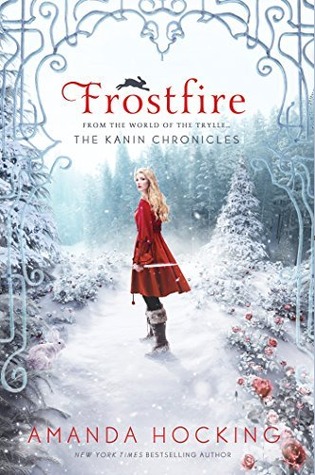 Review: Frostfire by Amanda Hocking
The Goodreads summary can be found here.
🌴 🌴 🌴 🌴 🌴
I gave this book a five out of five because it was awesome. I couldn't put it down. Every time I stopped I kept thinking about what was going to happen next and if this or that was going to happen. There are two other books in the series and I can't wait to read them.
When I started reading this book I had only heard about it from the website of Amanda Hocking. I had read a few of her books before and was hoping that this one was just as good as those books. Let me tell you that this book did not disappoint. There was enough going on in the plot that you will not get bored but it's not too much of an overload that the details can't be kept straight. Even though the story takes place in the more modern day it gives you enough of fairy tale feel that takes you to another place. I also liked that this story had some level of romance in it because I will admit I'm a sucker for a little bit of romance. It also has a strong female main character that is trying to make her own way and trying to figure a lot of different things out in her life. I would most definitely recommend this book to anyone.