So ever since I heard about Book Outlet from Inside the Mind of a Bibliophile I have been dying to look at what they have and place an order. Well today I did that. I wasn't able to go crazy and order a bunch of books (even though I wanted to) I did end up getting a couple that i have been wanting to read. I will most defiantly be going back for more when I want something new to read. I'm so glad that I had seen the post and checked out the website. Now I can't wait to get them now so that I can read them. 🙂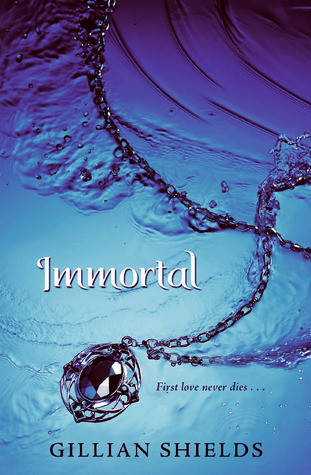 Goodreads Summary: Wyldcliffe Abbey School for Young Ladies, housed in a Gothic mansion on the bleak northern moors, is elite, expensive, and unwelcoming. When Evie Johnson is torn away from her home by the sea to become the newest scholarship student, she is more isolated than she could have dreamed. Strict teachers, snobbish students, and the oppressive atmosphere of Wyldcliffe leave Evie drowning in loneliness.
Evie's only lifeline is Sebastian, a rebellious, mocking, dangerously attractive young man she meets by chance. As Evie's feelings for Sebastian grow with each secret meeting, she starts to fear that he is hiding something about his past. And she is haunted by glimpses of a strange, ghostly girl—a girl who is so eerily like Evie, she could be a sister. Evie is slowly drawn into a tangled web of past and present that she cannot control. And as the extraordinary, elemental forces of Wyldcliffe rise up like the mighty sea, Evie is faced with an astounding truth about Sebastian, and her own incredible fate.
Gillian Shields's electrifying tale will dazzle readers with suspense, mysticism, and romance.
Goodreads Summary: Discover the magical world of the Trylle with the complete New York Times bestselling Trylle trilogy together in one volume for the first time!
When Wendy Everly was six years old, her mother was convinced she was a monster and tried to kill her. Eleven years later, Wendy discovers her mother might have been right. She's not the person she's always believed herself to be, and her whole life begins to unravel—all because of Finn Holmes.
Finn is a mysterious guy who always seems to be watching her. Every encounter leaves her deeply shaken…though it has more to do with her fierce attraction to him than she'd ever admit. But it isn't long before he reveals the truth: Wendy is a changeling who was switched at birth—and he's come to take her home.
Now Wendy's about to journey to a magical world she never knew existed, one that's both beautiful and frightening. And where she must leave her old life behind to discover who she's meant to become.