On this lovely day I hope that everyone is enjoying a great book as well as having a great weekend. I have started reading Divine Vices by Melissa Parkin. Just by reading the summary of the book it sounds good so I am hoping that it turns out to be good. Once I have finished read the book I will post my review.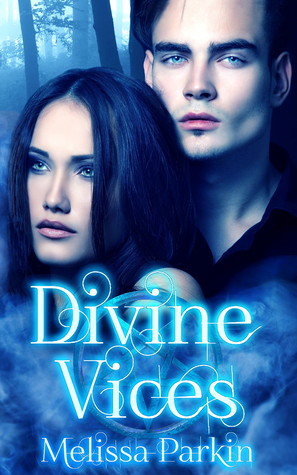 Here is the Goodreads summary: The last thing sixteen-year-old Cassie Foster needs is trouble, but that doesn't stop him from finding her.
Nine months after the tragic accident that killed her mother and sister, this high school junior just wants a fresh start. Settling down in the quiet town of New Haven, Maine, she's found peace at last…until the new resident bad boy, Jackson Matthews, comes into the picture. Arrogant, sarcastic, and devastatingly sexy, he's the very last thing Cassie wants to entertain. Romance was never part of the plan. But when terrifying circumstances drive these two together, she finds herself further in over her head than thought possible. As local girls begin disappearing, Cassie can't help but wonder if it's just a coincidence that everything started when this blue-eyed Casanova strolled into town. Will falling into Jackson's arms mean she'll be falling victim to a real lady-killer…or worse?
The answer will open the door to a world she never thought possible.